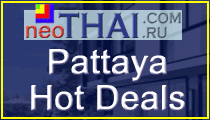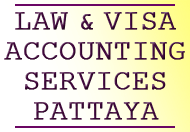 Thai baht kurs no.PROMOTHAI.com
THB
buy
sell
USD
37.8658
38.2979
EUR
35.9588
36.8117
GBP
40.1179
41.103
HKD
4.7968
4.9017
JPY
25.9175
26.7123
28 Sep 2022
Salg - One storey house in Blue Mango Residence
R18245
Hus 2-Bedroom 132 kv.m
Rayong, Laem Mae Phim
Laem Mae Phim
Grunnareal 99 Wah ( 1 Wah = 4 kv.m )



Salgspris
3 500 000
THB

- Selskap fra Thailand

Updated 4-11-2020



Bedroom - 2
Badet - 1

Distanse til strand - 400 m

Seaview: nei

Basseng: felles

Vakt


Klimaanlegg - 3

Møblering møblert

Kjøkken

Elektrisk eller gassovn

Kjøleskap

Vaskemaskin

TV

Safe

Internet WI-FI


Good value home at Laem Mae Phim



This is an opportunity for those who want a home within walking
distance from the beach at a good price. The location is perfect with a
lovely patio and a few steps to the beautiful pool. The area Blue
Mango Residence is pedantically maintained and very popular both
with homeowners and tenants. # 93544

Very nice accommodation in a prime location only steps from the nice
pool. The accommodation has a very good layout and the living space
inside is divided into living room, kitchen, bathroom and two
bedrooms. The kitchen is well equipped with stove, fan, oven and
fridge / freezer. From the master bedroom and the living room you
reach the lovely patio. All rooms are equipped with A / C. At the
entrance you will find a convenient supply. Beautiful wood ceilings
around the house and on the patio. On the extra large garden area
you have space with more patios and private pool. The indicated
living space includes covered areas outdoors.