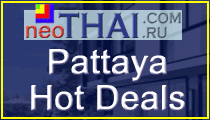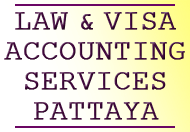 Thai baht kurs no.PROMOTHAI.com
THB
buy
sell
USD
34.2062
34.6241
EUR
36.6225
37.4851
GBP
42.187
43.181
HKD
4.3523
4.4503
JPY
24.451
25.2837
19 May 2023
Leie - Baan Sammi - Plumeria Home
R12359
Hus 2-Bedroom 88 kv.m
Chiang Mai, Doi Saket
79/1 M. 6, T. Pa Lan, A. Doi Saket, Chiang Mai 50220
Grunnareal 1740 Wah ( 1 Wah = 4 kv.m )



Leie

15 000
THB/måned
12 000
THB/måned

6 måneder

9 800
THB/måned

et år

Updated 25-11-2021



Etasje - 1
Bedroom - 2
Badet - 2

Distanse til strand - 10 m

Seaview: ja

Basseng: felles

Vakt


Klimaanlegg - 1

Møblering møblert

Kjøkken

Mikroovn

Elektrisk eller gassovn

Kjøleskap

Vaskemaskin

Safe

Internet WI-FI


Lakeside bungalow with pavilion in natural garden, 10 mi to city.

Location: 10 mi (15 km) northeast of the city of Chiang Mai, or 11 mi
(18 km) to the Tha Phae Gate, or 4 mi (7 km) to the Doi Saket district
center, in non-touristy countryside, between two villages, in a fenced,
quiet and secure 1.7 acre (7000 m², or 4 rai ) private property with
park-like natural garden and a few houses.

Size of private areas: Living area in the house (bungalow with pavilion)
947 ft² (88 m²), plus exterior living area (terraces, garden), about 300
yd² (250 m²).

Buildings: A unit comprising bungalow and pavilion, fully equipped
(partly furnished on request).
The bungalow, comprising: 1 bedroom (with queen-size bed with
mattress 5 × 6.5 ft = 152 × 200 cm, air-conditioner and ceiling fan,
room safe, built-in wardrobe); living and dining room (with sitting and
dining area, ceiling fan), optional with a laptop-friendly workspace with
LAN and UPS; kitchen, fully equipped (with electric stove with 2 hobs,
extractor hood, sink, 2-door refrigerator 24 × 70 × 26 in = 60 × 179 ×
66 cm, microwave, hot water kettle, coffee machine, toaster); WC (with
Western type toilet, hand-wash basin); en-suite bathroom (with Thai
type toilet, hand-wash basin, and hot shower); laundry room (with
washing machine).
The pavilion, a wooden stilt-house, comprising: 1 bedroom (with
queen-size bed, ceiling fan, hand-wash basin, urinal); living room (with
sitting area, pantry kitchenette, refrigerator, ceiling fan), can be
equipped with a laptop-friendly workspace (with LAN) on request.

Outdoor living area (private garden), comprising: Sitting area (with
ceiling fan under the pavilion, and nice views over the natural pond);
terraces (with views over the designed garden, and pathways to the
park-like natural garden).

Shared: Park-like natural community garden, with pathways, sitting
areas, canals, bridges, ponds, tall trees and bamboos, wild edible
plants and fruit trees, most of the area can be explored and used for
recreation. The natural swimming pond, 300 ft (90 m) long and 23 ft (7
m) deep, is accessible for the community, and can also be used for
boating and fishing on request.

Facilities: Free and unlimited community Wi-Fi Internet throughout the
property, private Wi-Fi or LAN at extra cost (details on request), tap
water (drinkable), electricity 220 V, parking (1 car or 1 motorbike)
within the property (roofed car port on request), using the boat on the
big pond, using barbecue equipment in the garden, using the roofed
community seating area with LAN connection.

Transportation: Public transportation from the street adjacent to the
property, fare to Chiang Mai 60 Baht. App-based transport service from
Grab (GrabCar, GrabBike) available. Private transportation by renting
a car, motorbike, scooter or bicycle, details on request.

Suitability: This home is best suitable for a single person, or a couple,
or a small family, who likes nature and an inspiring tranquil
environment, e.g. the elderly, retirees, writers, artists, digital nomads,
for people on long-stay vacation and sabbatical leave, for employees
working in the east, northeast or southeast of Chiang Mai.

Online photo album (over 100 photos, some videos, maps, and a floor
plan): Link on request.