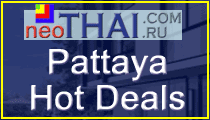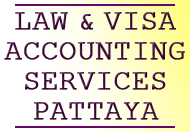 Car Rental in Pattaya
and Suvarnabhumi
Best Price Guaranteed!
Thai baht kurs no.PROMOTHAI.com
THB
buy
sell
USD
32.69
33.36
EUR
38.91
40.09
GBP
44.17
46.16
HKD
4.14
4.3
JPY
28.96
30.15
22-09-17 08:30
www.bangkokbank.com
Leie -
R17444
1-Bedroom 40 kv.m
Pattaya, Bangsarey-Sattahip
74/1 Sukhumvit 23 Road T.Sattahip A.Sattahip Chonhuri



Updated 8-9-2017



Bedroom - 1
Badet - 1

Distanse til strand - ? m

Seaview: nei


Klimaanlegg - 1

Møblering møblert

Kjøkken

Mikroovn

Elektrisk eller gassovn

Kjøleskap

TV


Small Cottage in private garden located in mountain zone of Sattahip town. Enjoy your great time by sign seeing around the village or bike along to beachs only 20 min. And only 30 min by car to enjoy modern life in Pattaya city. There are many interesting and unseen places around the town
ที่พักราคาประหยัด ในเมืองทะเลสวยสัตหีบ สัมผัสสองบรรยากาศของธรรมชาติแบบเชิงเขา และทะเล ในคราวเดียว
ที่จอดรถสะดวก เพียงไม่กี่นาทีสู่ ชายหาดสัตหีบ และชมแหล่งท่องเที่ยวโดยรอบ เช่น วัดหลวงพ่ออี๋ ท่าเรือจักกรีนฤเบศ ศูนย์อนุรักษ์พันธ์เต่า สวนองุ่นซิลเวอร์เลค สวน$



Pattaya
Selger: 0818163123 Jeda

Possible language for contacting: - ไทย - English



R17444

Tekst
Navn
E-mail
Telefon


Warning - the PROMOTHAI website is not responsible for the accuracy of the published FREE advertisements.

Direct communication with the owners, not through an agencies, is a subject of your personal responsibility for deposits, payments and other matters.




---